English & American Literature Study Guide
Typically part of European Studies, A Track.  Also used in U.S. Studies, B Track.
A single-subject booklet that includes the study guide for a half-year of literature.
This course is also offered as a live, online class in the Fall Semester.
The live class will study Pride and Prejudice, A Tale of Two Cities, The Virginian, and Animal Farm.
Regular price
$19.95 USD
Sale price
$17.95 USD
Unit price
per
Sale
Sold out
View Online

Online versions of the study guides are available to teaching-parents and students to view on the STAA Student Zone website (login required). Students can use the online study guides while waiting for the printed and bound versions to arrive when study guides are lost or ordered late.
Printing & Shipping

This guide is printed and bound just for you when you order it! It usually takes 3 to 5 business days for the printing, binding, and packing. Upgrading the speed of shipping when you checkout will change how fast the mail carrier moves the package from the printing center to your home.

Note: It takes longer to print and pack study guides in late July, August, and December.
Product Details

8.5 × 11 inches, 72 pages, paperback coil bound (a flexible, black plastic coil allows the guide to lie flat)
Return Policy

This guide is printed and bound just for you when you order it! Printed-on-demand products are not returnable. Please use the contact form on our website to report any issues with the quality of the printing or binding of your guides.
Share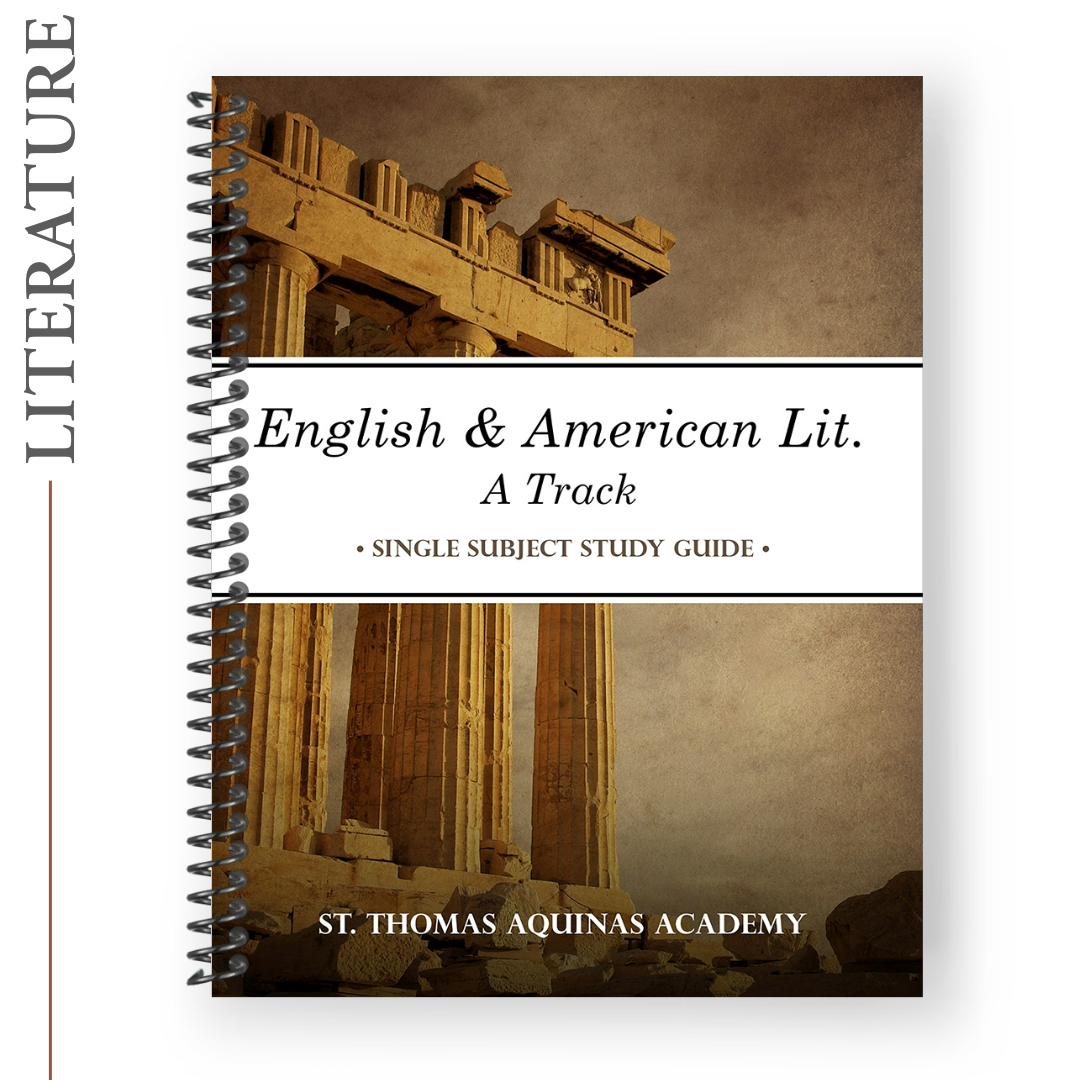 Printed On-Demand Just for You!
The STAA Study Guides and booklets are custom printed when you place your order and usually ship within 3-5 business days (or 5-15 business days during July and August). These printed-on-demand products are not returnable so be sure to reach out with your questions before placing your order.
The STAA Study Guides are designed to complement the online quizzes and resources available to students enrolled in St. Thomas Aquinas Academy for advisor placement and support or live classes. We do not recommend purchasing the study guides for students that do not have access to the STAA Student Zone website. See the links below to speak with an advisor about ordering and enrollment options.
Email • Voicemail • Discuss Study Guides and Live Classes • Speak with an Advisor about Enrollment