Spring 2024 Class: Catholic Apologetics B
Live online class for students in Grades 9 through 12 from the U.S. Studies cycle.
Meets 1x every other academic week
9 live, graded class discussions

3-8 students per class
Graded weekly quizzes
Advisor-graded assignments option available
SPRING 2024
Orientation meeting: January 10,

10:45 a.m. to noon (Pacific Time)

Meetings: ♘Wednesdays – 10:45 a.m. to noon (Pacific Time)
SUPPLY LIST
Advisor-graded option requires Microsoft Word or Google Docs in order to edit and share student work in .docx/.doc files
Advisor-graded option requires a color scanner capable of producing .pdf scans of student work
Register your student for this class by clicking the desired grading option and then clicking "Add to cart." You will be emailed a form to provide your student's contact information and affirm agreement to the "Student Behavior Policy" after completing the payment.
Regular price
$159.00 USD
Regular price
$209.00 USD
Sale price
$159.00 USD
Unit price
per
Sale
Sold out
Schedule & Academic Calendar
Materials & STAA Study Guide

We will be studying real, quality, meaningful books! Most of the books are non-consumable and will become treasured additions to your Catholic home library.

Teaching-parents are responsible for purchasing the books, materials, and STAA Study Guides for the courses through their favorite suppliers or the suppliers suggested by St. Thomas Aquinas Academy.

Online versions of the study guides are available to teaching-parents and students to view on the STAA Student Zone website (login required). Students can use the online study guides while waiting for the printed and bound versions to arrive when study guides are lost or ordered late.
Graded Class Meetings

Live Classes meet every other week according to whether they are on the ♞Black Schedule track or the ♘White Schedule track. 

✪ Essential Schedule courses in writing and reasoning meet every Tuesday.

Small group discussions: Enrollment in this live class is limited to eight students so everyone has the opportunity to participate in the guided discussion. The seminar-style class meetings focus on direct exploration of the texts, developing study skills, and academic time management. The live classes are not driven by lectures from the instructor and students will be graded based on preparedness and participation in the discussions.

Required technology for meetings: The live classes are conducted through "Zoom" style meeting software with ALL cameras turned off. The class meetings are essentially teleconferences in order to offer students (and their families) a great deal of privacy all while still participating in lively seminars with the instructor and other students. For the meetings, students will need access to a device (laptop, computer, tablet, or smartphone) that has a quality internet connection and quality headset that has both speakers and a "boom-style" microphone. Students may choose to connect to the class meetings by telephone instead of through the web conference software.
Graded Assignments

Add assignment grading to your student's registration with the "Grading Options" below.

Students registered for grading may submit some or all of the Key Assignments listed in the study guide through the STAA Student Zone website for advisor review and grading.
Course Cancellation Policy

The course registration fee paid here is for the live class and grading option that you select during this stage of registration.  Course fees are not prorated.  Should your schooling situation change, a refund of fees is available until the beginning of the semester.  A $50.00 cancellation fee and any credit card processing fees (typically about 3%; slightly more for currency conversions) will be deducted from the refund.  Written refund requests must be received by mail or email before the first orientation meeting of the semester if your schooling situation changes and your student is unable to continue with the course.

All coursework must be completed by 12/16/2023 for the Fall 2023 semester and 5/25/2024 for the Spring 2024 semester.  There are no discounts, credits, or refunds of fees for missed, skipped, or forgotten assignments. Furthermore, there are no discounts, credits, or refunds for missed, skipped, or forgotten class meetings.
Share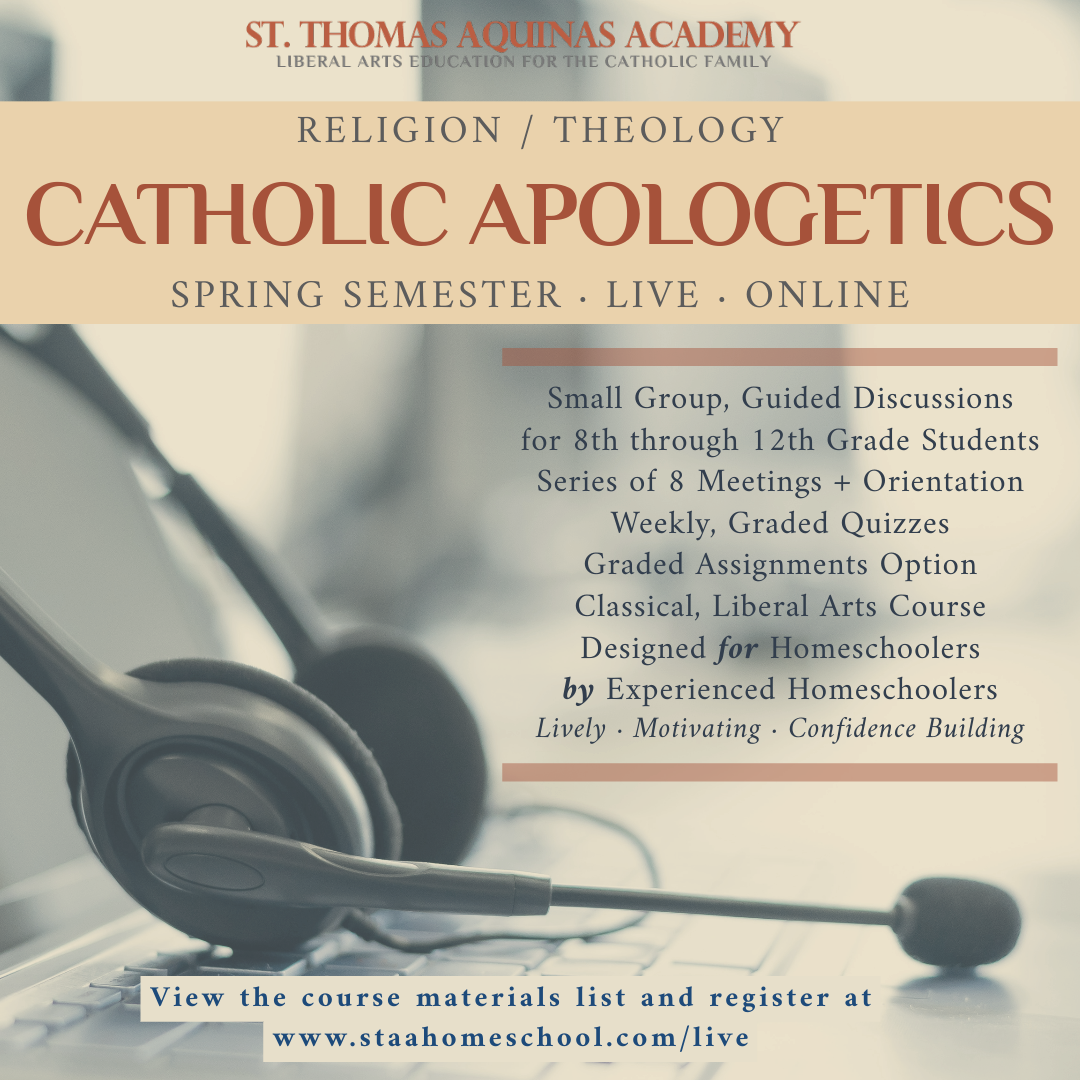 Interested in this course? Send a message with questions or to join the waitlist.
Currently accepting students for...
View all
Schedule a Free Consultation!
Ready to learn more about STAA's live classes? Follow the link below to schedule a no-cost, no-obligation meeting with our high school advisor.
• Email • Speak with an Advisor •